Trusted and Reliable HVAC Services in Arizona
Your local heating system is a crucial investment that should be maintained and serviced by a licensed, experienced and trusted professional. At Service King LLC, our technicians are the best in the business, covering all of your furnace needs from basic maintenance to complete heating or air conditioning repairs. Our master HVAC technicians have you covered.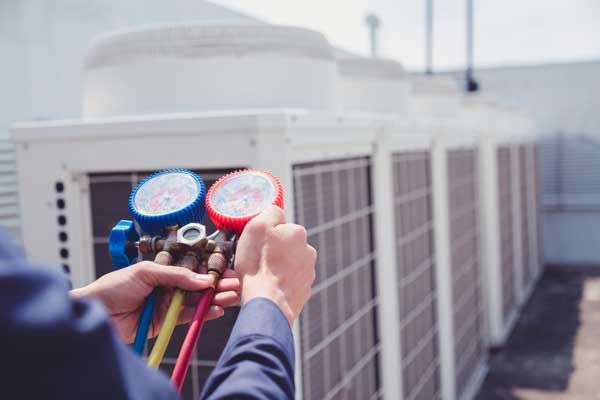 Choosing the right company is a serious decision. With Service King's commitment to deliver the highest level of customer satisfaction and quality workmanship, you can rely on us to design and provide great-quality heating solutions.
Our Services
HVAC Installations
You need to hire the best HVAC installation contractors for your home near Phoenix, AZ
People may not realize this, but the installation of your home's HVAC system can make or break how well it works in the long term. When done correctly, you can benefit from more efficient heating and cooling. If you have been having trouble with your unit lately and haven't had a professional check it out, get in touch with us today!
HVAC Repairs
Does your heating and air conditioner unit make weird noises? Is it emitting a foul odor?
There are many reasons why these can happen. However, the most effective solution is to schedule HVAC repair near Phoenix, AZ. Our repair professionals use quality materials to restore your unit and offer maintenance plans for long-term results.
Commercial HVAC
As a leading commercial HVAC company in Phoenix, AZ, we understand that having access to quality installations and repairs is important for keeping your business comfortable.
Mini Split
In case you are interested in a mini-split, we can help with installation. We offer professional mini-split HVAC installation for homes in the Phoenix, AZ, area.
HVAC Service
At Service King LLC, We offer high-quality HVAC services for customers near Phoenix, AZ. Our technicians will check your unit's settings and test functions to ensure efficiency.
Thermostat
Your thermostat is more than just an HVAC control device. It is a key part of your home's heating and cooling system.
Get the Best Services You Deserve
Choose Service King LLC for your next HVAC service. Reach out to a trusted local professional by calling (602) 910-1269 or filling out the contact form.